I think I hit writer's block today. No inspiration. The prompt for day 27 of NaPoWriMo is to write a poem with long lines. I struggled with this and ended up back with something which mentions the moon again (obsessed? maybe).
I'm sure this could do with a good edit. Still, here it is: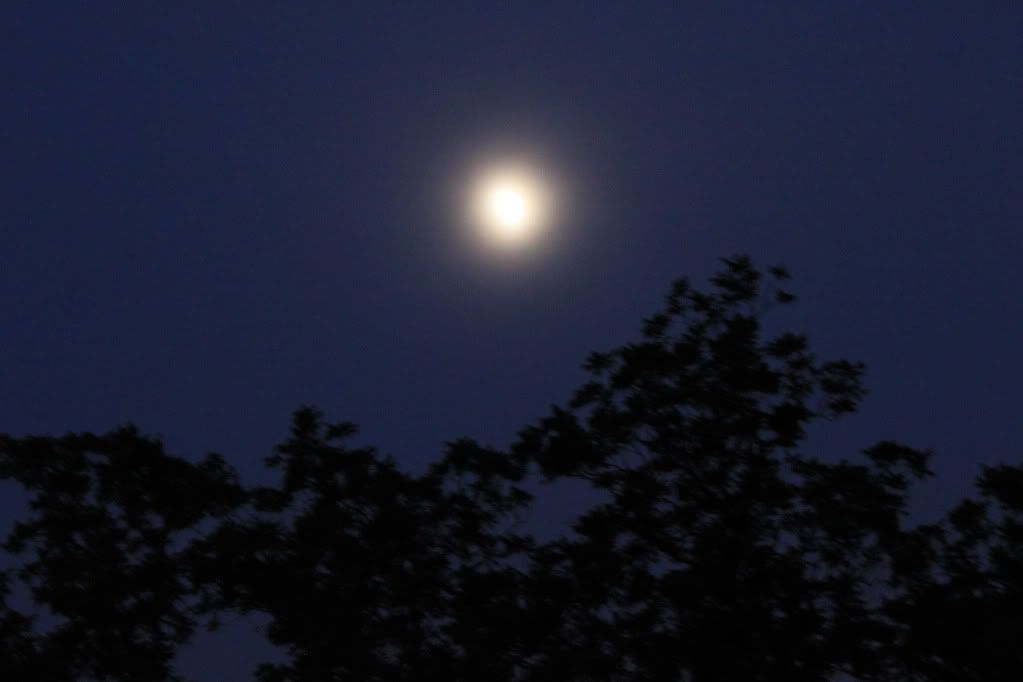 The Night Movers
After an hour I go downstairs into the dark kitchen where the moon
casts shadows across the worktops, the sink and the taps.
I stare out through the window across the garden and search the night
for any kind of life beyond the fox and the bats and the owls.
Across the way there are no lights in windows, they stare back
in hollow black rectangles, curtains drawn on sleeping forms in dream
or nightmare, and here I am making tea in the kitchen with the light off,
clearing the draining board of the dinner dishes ready for morning.
I look to the moon, her starkness outshining everything in the sky,
the dark backdrop her canvas. I wonder if I am the only one watching.
Somewhere out there must be others moving through a darkened house alone,
making tea and pondering on the vastness of the night sky.
All those shift workers on tea breaks, staring from windows,
driving home down empty streets before the sun comes up again,
entering a sleeping home and watching the TV on mute, music on headphones
so as not to wake the sleepers. We shift silently through halls and rooms.
We are the night movers and the sleepless souls who are in tune
with the humming fridge and ticking clock, the settling of the house, the oddness
of noises, reading in dimmed lights as the hours creep by. And all the while
the silent moon moves through the night, ever watchful, ever our companion.